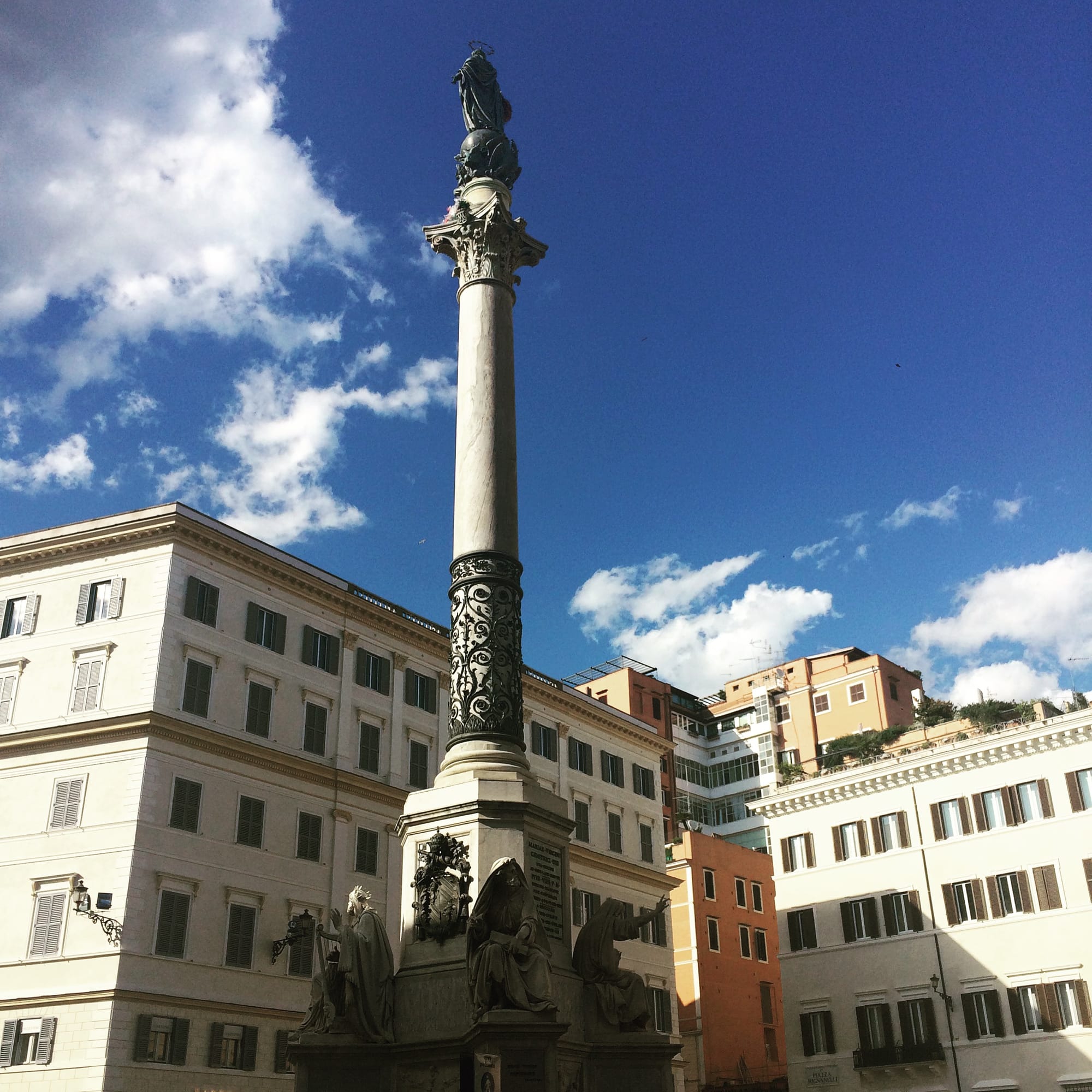 This is going to sound like bragging, but every year since I was seventeen I have been on holiday.  Even when I have been earning poor money I have always saved and saved so I can go even on a little weekend away to Berlin.
And now it's summer in England and Shane and I have no chance of going away as we have too much other life stuff going on.
So I keep flicking through our holiday albums, and though we've been many places in Europe, we find ourselves returning again and again to Italy. We've been to Venice, Verona, Milan, Lake Garda, Sicily and Rome.
Oh Rome!
How I'd love to be back there now, wandering aimlessly through the ruins of the Roman forum, ice cream outside the Colosseum, pizza outside the Pantheon and making a wish in the Trevi Fountain.
There is an ancient beauty to Rome, it's timeless – like walking through history.
I'm not sure exactly what it is about Italy; the food, the people, the music-like quality to their language.
When I'm there I feel…I don't know, like I'm part of something bigger?
It's strange.
But I know Shane feels the same way.
So when we're next able, when we have finished with all our life stuff in jolly old England, I think I'm going to beg that wonderful husband of mine…
Please, please, take me back to Rome!
Arrivederci, Sweet Things!