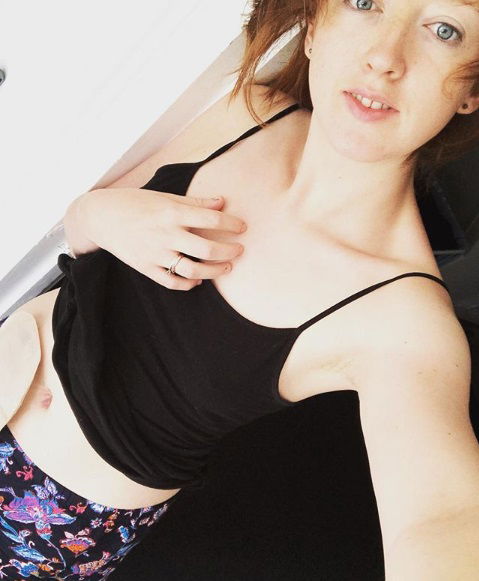 Okay so…. *deep breath* here it goes…
I need to be careful how I phrase this. As a chronic illness warrior (warrior, not sufferer, let's be clear here) we are often encouraged to believe that we are not "defined" by our illness. But I have to say I disagree.
I say this because I firmly believe that we are shaped by our experiences, and my experiences have been vastly different these past three years. I've been pushed by my body and I've had to push back. Before Crohns I would pretty much do what I liked when I liked without a second thought. Now every decision I make is calculated, because I've learnt to think in terms of consequences.
I no longer work full time, it would be near on impossible for me right now. I average out an appointment a week between seeing my Gastro specialist, my dietitian, having my bloods done, my B12 injections, the occasional iron infusion, my stoma nurse visits and various other tests I have to block out days to do (ie. endoscopies, MRIs, colonoscopies etc…)
On top of that my body keeps changing, I lose weight and gain it then lose it again. I went through a period where I would glance down at my own legs and be repulsed by just how bony they were, my own wrists seemed fragile and my face didn't feel like my own anymore.
And I have a stoma now. I would be lying if I said I like looking at my stoma, because I don't. And I definitely don't appreciate having a bag attached to me all day and night but here's the thing it is a necessity to my quality of life. So instead of looking at it as this hideous, grotesque thing, I choose to view it as a symbol of my strength, a milestone which shows just how fucking far I have come.
So yes, my life is very much defined by my illness. Right from what I do, to how I view my body. That is an indisputable fact.
However, there is a big difference between being defined by something, and BEING something. I am not Crohns Disease. I'm still the same whack-a-doodle with her head in the clouds and a book collection like you wouldn't believe. I still love who I love, dream what I dream and laugh when the world seems a little bit too ridiculous.
So if you're newly diagnosed with a chronic illness, or maybe life is just starting to get on top of you. Here is what I have to say.
Please don't feel guilty if you feel as though your illness is taking over your life. Sometimes that will happen. Please don't be daunted by that. You have your whole life ahead of you and though you may not be able to see past your next infusion or next surgery. I promise eventually, eventually it WILL get better. You might just now be coming to the harsh realization that this is your new normal – and you might feel like you're sinking, but you're not. You're simply learning how to swim.
Finally, if I have any advice at all it's this; learn the art of giving up the fight today, so you can start it all again afresh tomorrow.
We are warriors not sufferers. Our illness may be invisible, but we are not.
All the best sweet things.