A strange thing has been happening every morning lately, and I'm not entirely sure how my dog is managing it. So, I go to sleep on two pillows and somehow wake up on one, my dog sleeping on the other.
It's magic!
I don't believe my dog is "just a dog." She's part of our little family. I love her, and sometimes I get a little carried away with my love for her. Making bunting with her name on it, dedicating a corner of the room to her and buying a ridiculous amount of treats.
My dog is loyal, my dog is beautiful and my dog is fun to be with.
So yes, I love my dog.
But you know what? I also love my sleep. And I have no way of communicating to my hound that I wish to have my pillows back of a nighttime.
Ah well, here's a bunch of photos of Nala…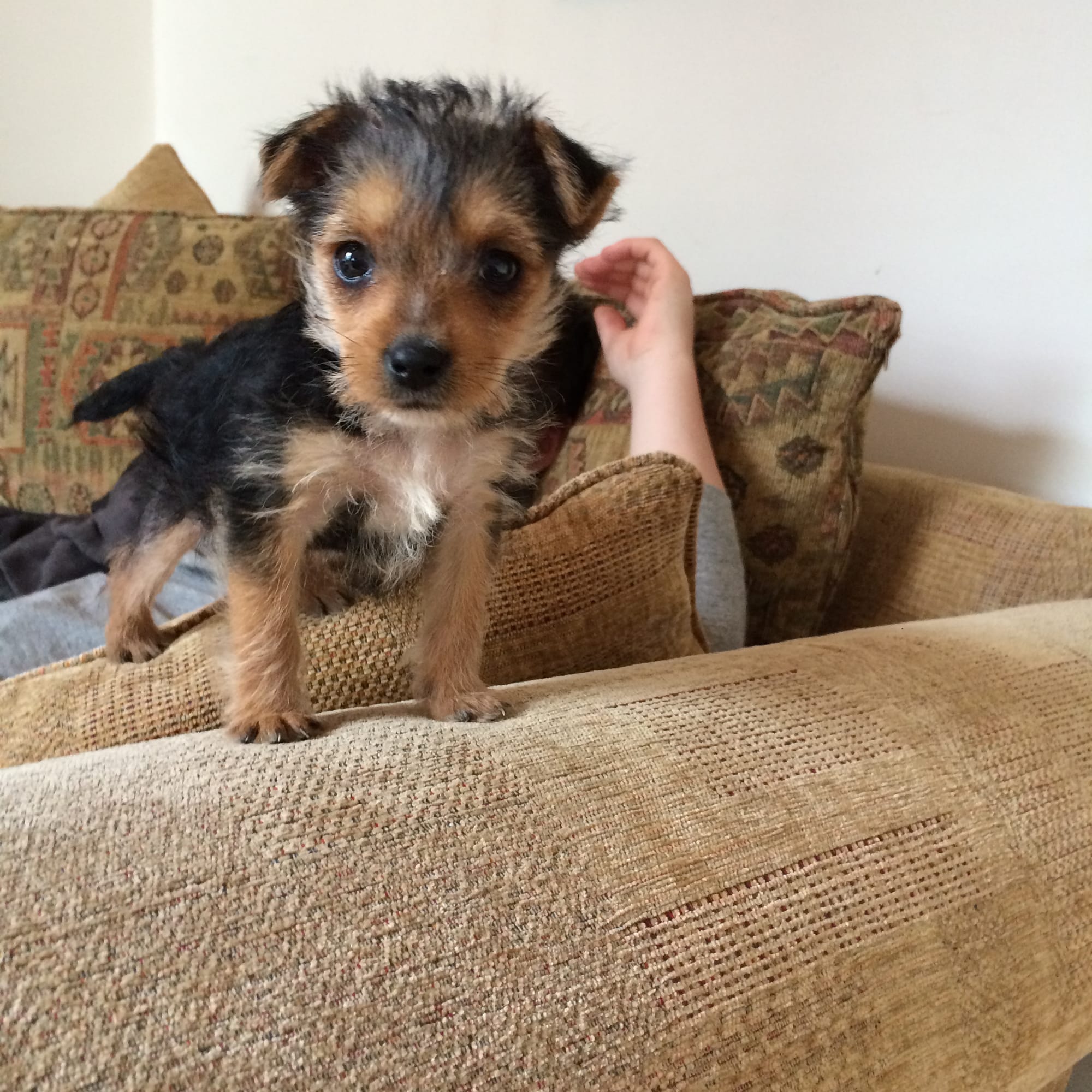 As a puppy…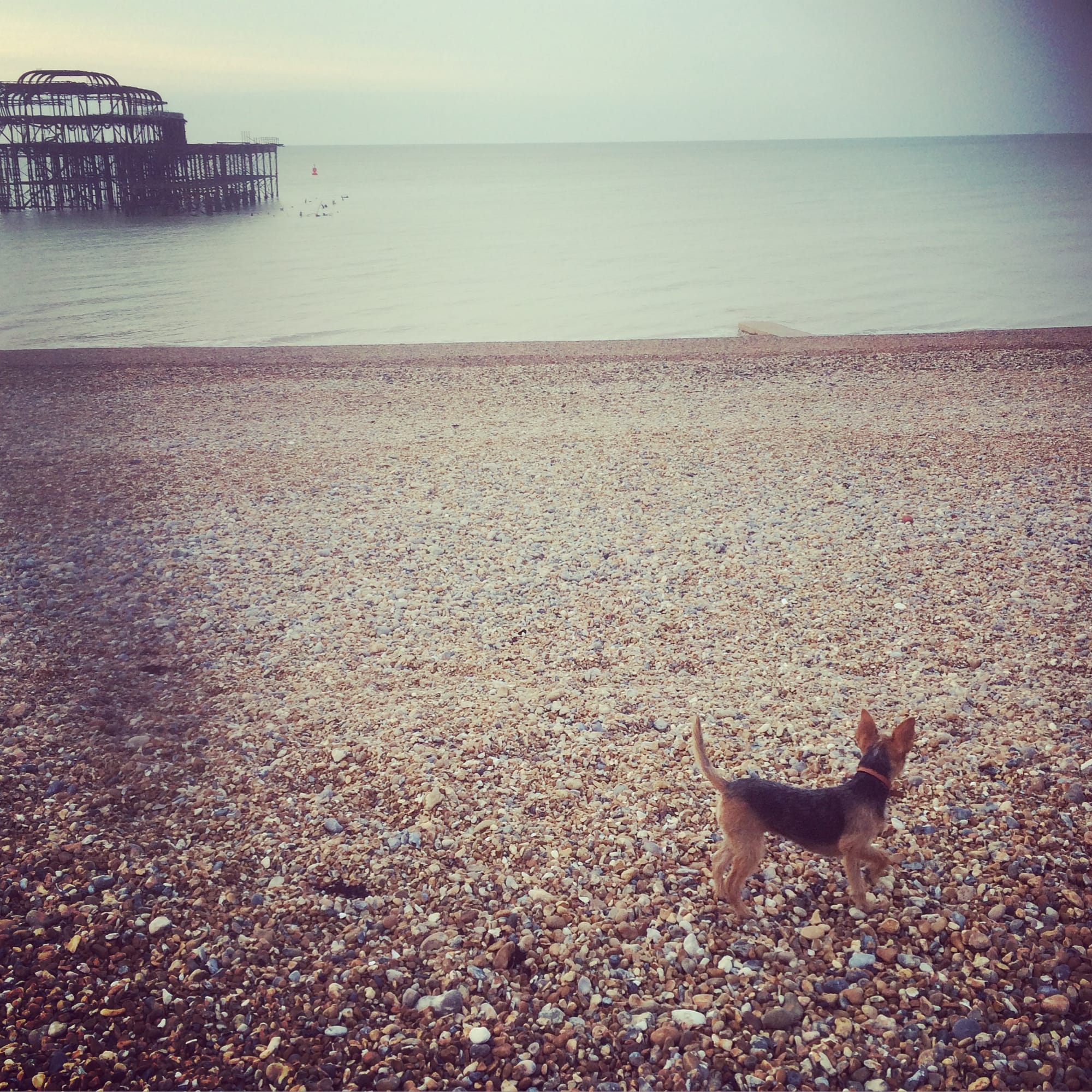 On the beach…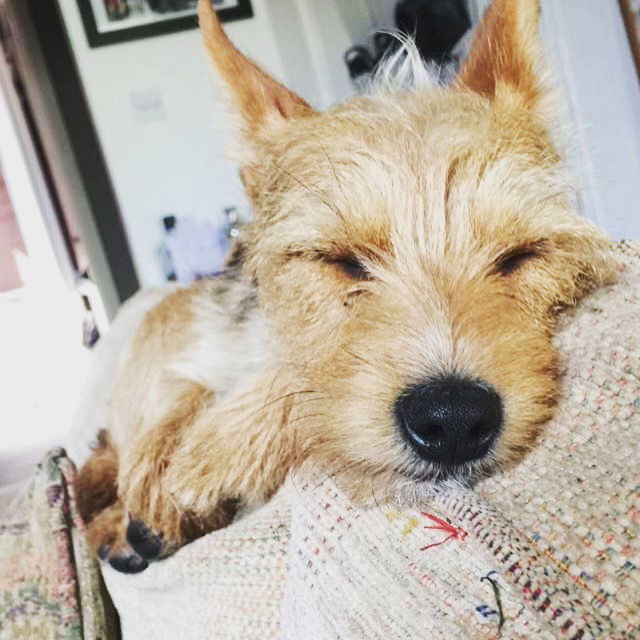 Asleep…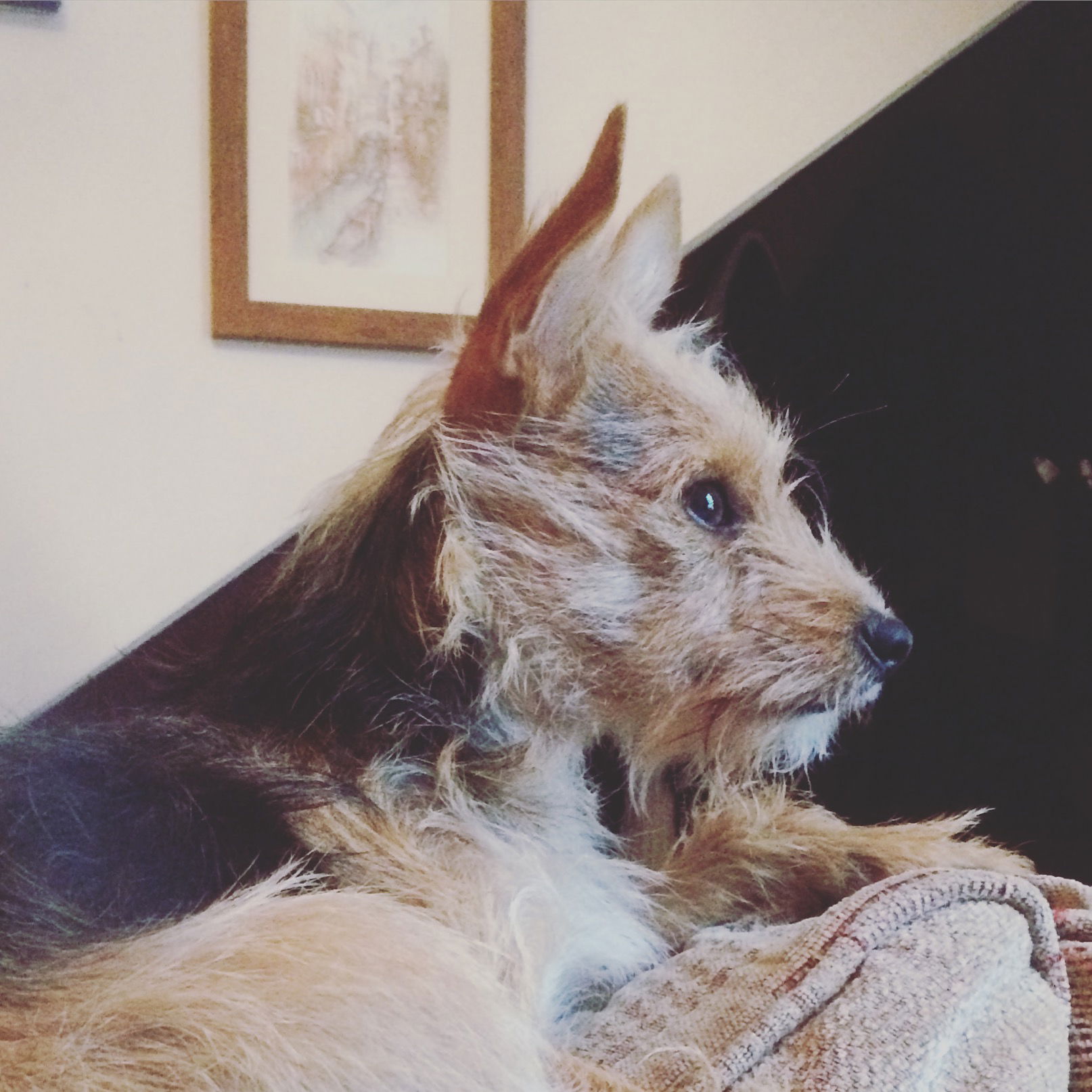 Looking regal…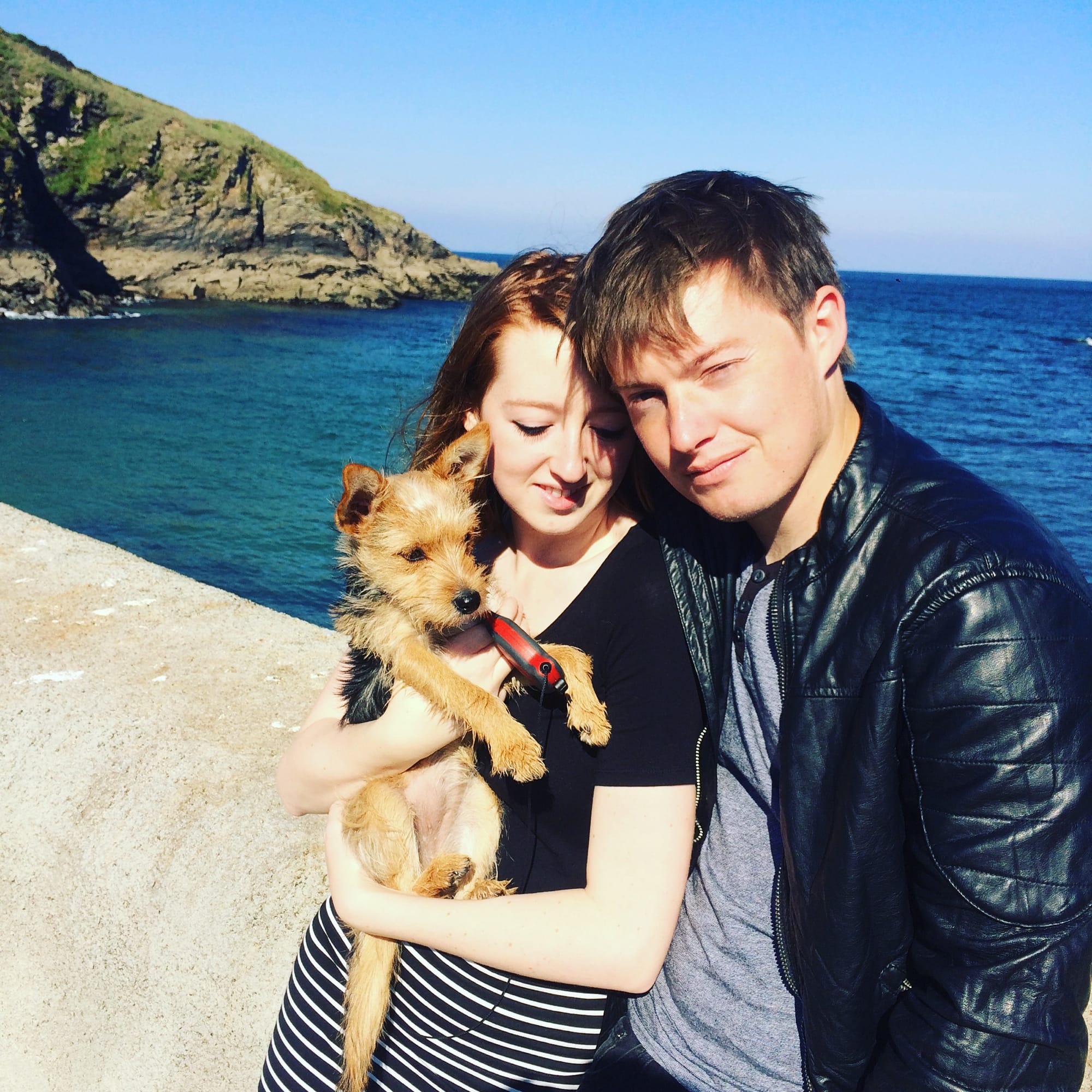 With Shane and I…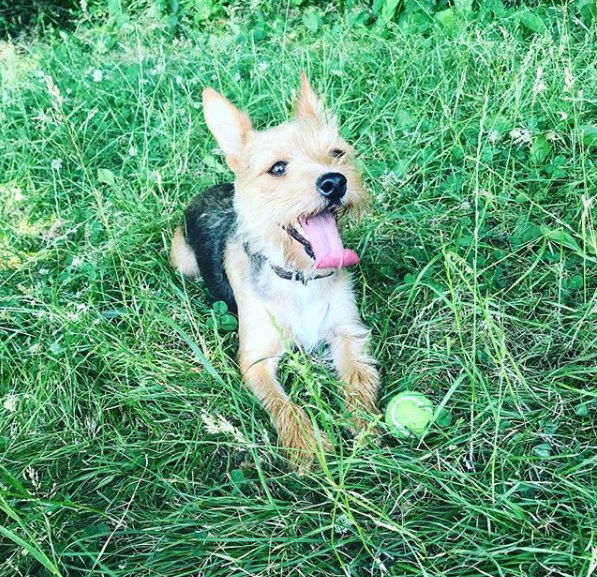 With her ball…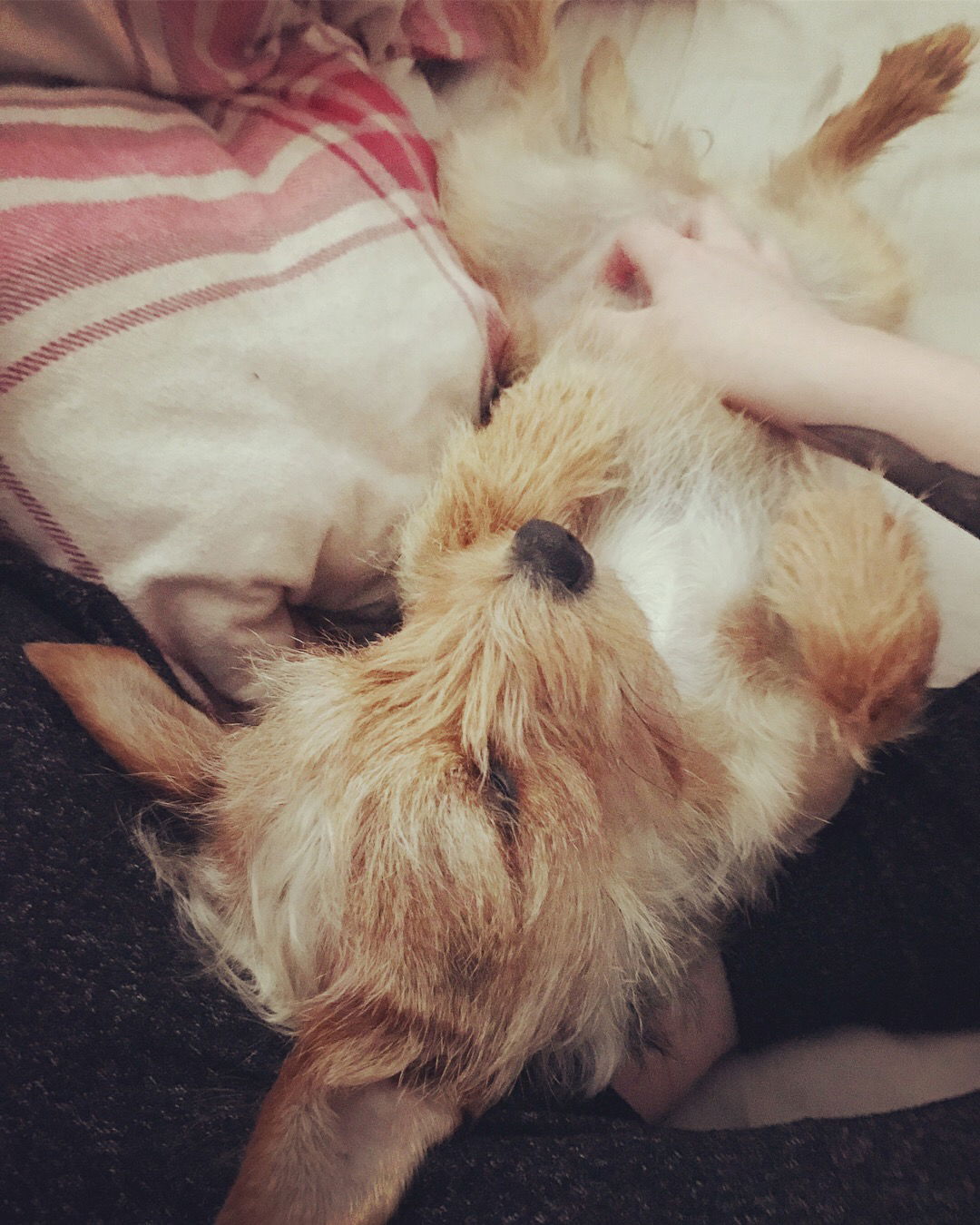 And being pampered….
"My little dog – a heartbeat at my feet." – Edith Wharton
"Before you get a dog, you can't quite imagine what living with one might be like; afterward, you can't imagine living any other way." – Caroline Knapp
"Dogs have a way of finding the people who need them, and filling an emptiness we didn't ever know we had." – Thom Jones
"Dogs teach us a very important lesson in life: The mail man is not to be trusted" – Sian Ford
"A well trained dog will make no attempt to share your lunch. He will just make you feel so guilty that you cannot enjoy it." – Helen Thomson
"I've seen a look in dogs' eyes, a quickly vanishing look of amazed contempt, and I am convinced that dogs think humans are nuts." – John Steinbeck